811 Glenwood Ave. Minneapolis
With more than 60,000 square feet of open, light-filled space, this brick and concrete building has prime space for potential occupants to complement its existing anchor tenant, iSpace. It sits strategically across the street from the famous International Market Square, the largest interior design marketplace in the Upper Midwest. Built in 1924 as a dry goods storage facility, 811 Glenwood is a classic, reinforced concrete building that is now a cornerstone of a developing creative corridor along Glenwood Avenue.
People in 811 Glenwood
AALFS Manufacturing
Amy Zaroff Events + Design
Glick Gallery
Henry & Son
Hunny Digital
iSPACE
JR casting
Martha Dayton Design
Marvel Citizen
Murphy & Company Design
Thorburn Group
Twist Interior Design
World Food Processing
Yunker Associates Architecture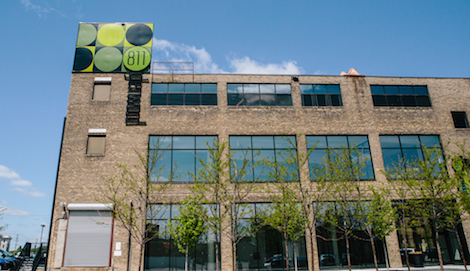 An early 2014 renovation reimagined this under utilized property by adding new windows, an enlarged and welcoming entrance lobby, exposed staircase and polished concrete floors. A beautiful common area courtyard was added with extensive landscaping. Additional features include 15,000-square-foot floor plates, rooftop solar panels for energy efficiency, high ceilings on all floors, dramatic downtown views and ample on-site parking.